If You're Looking to Inspire

Growth,




Look No Further than

Jess Ekstrom.
Jess helps audiences power their FORWARD THINKING, develop an ENTREPRENEURIAL MINDSET, and find their lane between PURPOSE & PROFIT, so they can achieve UNSTOPPABLE GROWTH.
JOIN OVER A 100K NEWSLETTER READERS
Join over 100k readers of Jess' newsletter and get motivation straight to your inbox.

CREATE YOUR BRIGHT IDEAS IS THE #1 CHILDREN'S JOURNAL ON AMAZON!
READ, JOURNAL, AND COLOR YOUR WAY TO THE FUTURE YOU IMAGINE ⭐️
WATCH JESS' CANVA COMMERCIAL
"Jess Ekstrom's story is a great example of how pursuing your entrepreneurial passion and being a force for good can lead to extraordinary things!"
ZACH KITSCHKE, CANVA CHIEF MARKETING OFFICER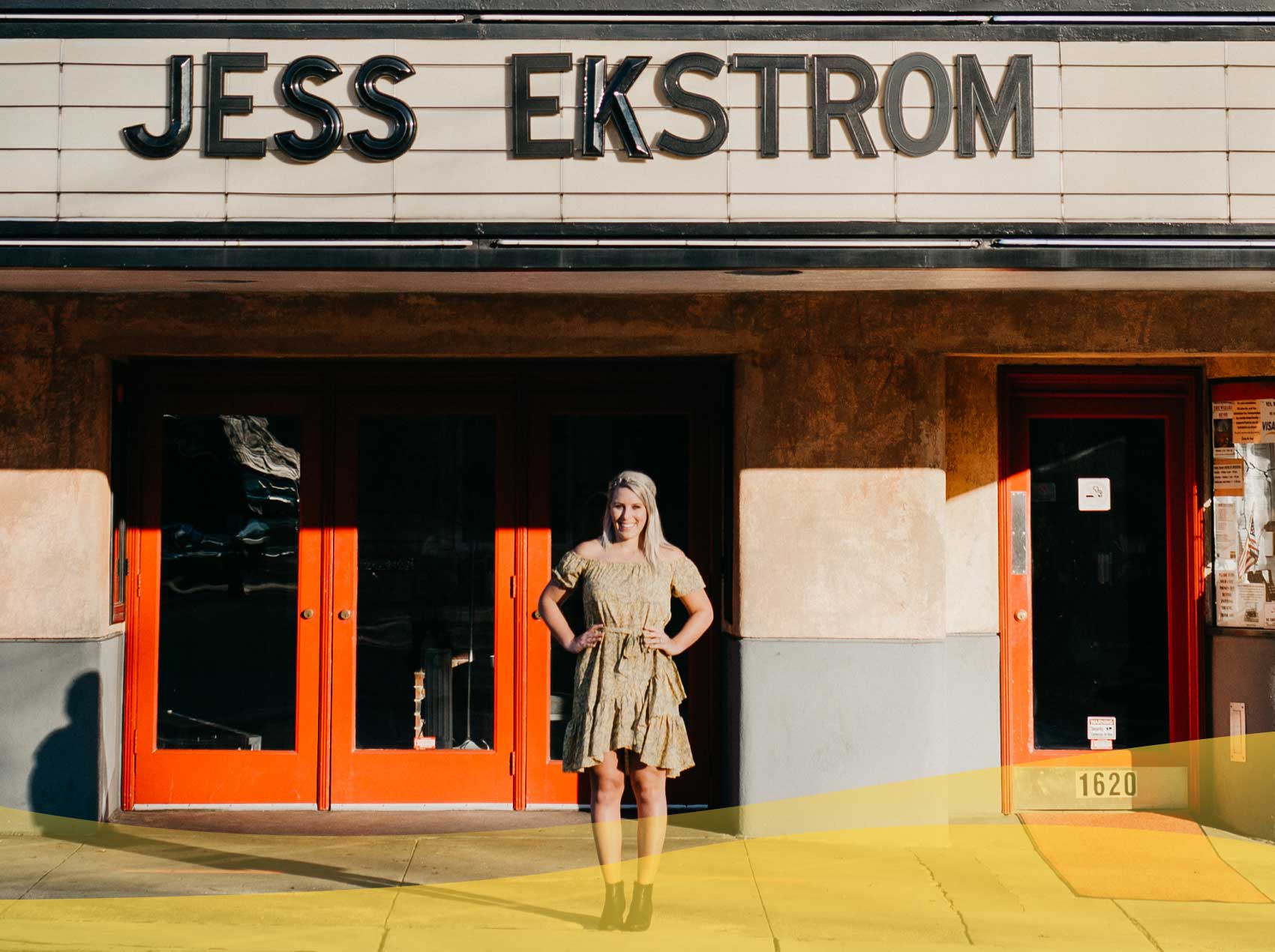 In college I started my company, Headbands of Hope, based on the idea that  SMALL ACTS OF KINDNESS can make a HUGE IMPACT.
Now, Headbands of Hope has donated over 1 MILLION headbands to kids with illnesses and reached every hospital in America and 22 countries.
Jess Ekstrom is leaving her mark on this world and it's amazing to watch her do it.
CHIP GAINES
Co-Founder of Magnolia Network
As Headbands of Hope grew, so did my story. Now, I'm a FORBES TOP RATED SPEAKER speaking all over the world to help people, companies and leaders discover their lane between PURPOSE AND PROFIT, so they can achieve UNSTOPPABLE GROWTH.
"If Brené Brown and Amy Schumer had a baby, it would be Jess Ekstrom."
MYRNA DARAMY, AUDIENCE MEMBER
My story jumped from stages to books after I inked a book deal for Chasing the Bright Side with Harper Collins. This book will train you to not just envision a brighter future, BUT GO CREATE IT. Over 85,000 copies sold and counting!
💪 #1 New release on Amazon
💪 Apple "must-listen" audiobook
💪 Publisher's Weekly starred review
💪 Harper Collins staff pick
It's a page turner that you won't be able to put down until you've finished, but holds lessons that will reveal themselves to you for a lifetime.
MARC RANDOLPH
Netflix Co-Founder & First CEO
Over the years, I've realized that my success is not about how far I can reach, but  HOW FAR I CAN HELP OTHERS REACH. 
Which is why I launched Mic Drop Workshop: 
THE FIRST TIME I HEARD JESS SPEAK AT FAILFEST I WAS BLOWN AWAY. BLOWN AWAY BY HER COMPANY, HER SPEAKING, HER MESSAGE, BUT MOST OF ALL, BLOWN AWAY BY HER.
JEFF HOFFMAN
Co-Founder of Priceline.com
"Jess is one of my favorite girls – her big heart and self-taught tenacity touch thousands of people, making her a genuine hero to those she serves and a leader for the business community to emulate. I've jumped at every chance to feature Jess on national TV because it inspires everyone, regardless of circumstance, to chase the bright side."
JESS EKSTROM IS SETTING A TREMENDOUS EXAMPLE FOR YOUNG GIRLS EVERYWHERE. SHE'S PROOF THAT WITH A SOLID BELIEF IN YOURSELF AND THE FUTURE, YOU CAN MAKE A DIFFERENCE.
SHINICA THOMAS
Wake County Commissioner
"If Brené Brown and Amy Schumer had a baby, it would be Jess Ekstrom."
"Optimism is never accidental. Jess Ekstrom knows this better than anyone."
"When Jess is on stage, she is a confident and natural storyteller. She knows how to frame the story of her journey in a meaningful and impactful way for an audience to feel engaged ."
"There was before Jess and there was after Jess. That's the notable difference she made in my speaking business."
"Words cannot describe the incredible talent that is Jess Ekstrom. She was a standout among nine other speakers during Catalyst University with her story, inspirational message and lovable energy. Jess is an original in a world of copies; not only in the work she does, but in the stories she tells and the way she lives her life."
Over 10,000 students are taking Jess' course "How to Turn Your Entrepreneur Journey into a Successful Keynote Talk"